CEO Cristiano Amon NuviaNellisReuters
Cristiano Amon takes the reins of Qualcomm on July 1, the company announced on Wednesday, making him the fourth CEO in the telecommunications company's 36-year history.
The San Diego-based wireless pioneer announced in January that Amon would succeed Steve Mollenkopf following his decision to step down in late June.
Amon, 50, has been chairman since January 2018. He joined Qualcomm in 1995 as an engineer and in recent years has led the development of the company's 5G strategy.
"I am honored to be named Qualcomm's next CEO and appreciate the confidence that Steve and the board have in me," Amon said. "Qualcomm is poised to play a key role in the digital transformation of many industries as our technologies become essential to connecting everything to the cloud. The need for our solutions has never been more pronounced and our leadership position has never been more evident.
Qualcomm shares rose 2% to nearly $152 per share after the announcement.
About Cristiano R. Amon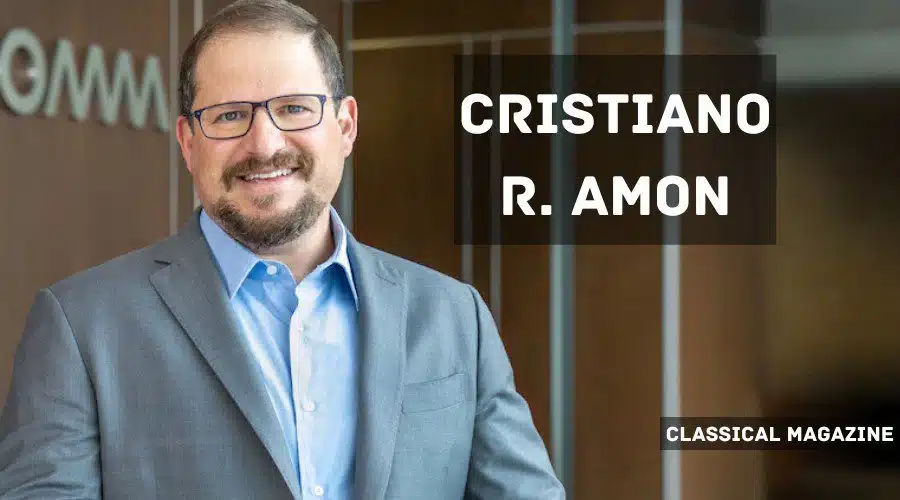 Cristiano Amon is Chairman and CEO of Qualcomm Incorporated and is also a member of the company's Board of Directors. Amon took over as CEO on June 30, 2021.
Cristiano Amon Education
Amon has a B.S. Degree in Electrical Engineering and Honorary Doctorate from UNICAMP – State University of Campinas, São Paulo, Brazil. Cristiano Amon is a member of the USPTO Council for Inclusive Innovation.
Career
Amon began his career at Qualcomm in 1995 as an engineer and during his tenure helped shape the strategic direction of the company in various leadership roles. Prior to becoming CEO, Amon served as chairman of Qualcomm. In this role, he led the development of a differentiated and leading product roadmap, led Qualcomm's 5G strategy, acceleration and global deployment, and led the expansion and business diversification to serve multiple industries. Additionally, he oversaw the successful execution of mergers and acquisitions to expand Qualcomm's capabilities and accelerate growth in key areas such as RF Front End, connectivity and networking.
Previously, Cristiano Amon led Qualcomm's semiconductor business as president of QCT. He has also held various technical and business leadership positions, including overall responsibility for the Snapdragon® platforms.
Prior to Qualcomm, Amon was CTO of Vesper, a wireless operator in Brazil, and held leadership positions at NEC, Ericsson and Velocom.
Cristiano R. Amon Social Media
To watch interview click on the link mentioned below.
Source: Qualcomm
Read Also: ALL You Need To Know About Interview CEO DocuSign 431m Q4williamsprotocol